The marketing technologist role has been slowly rising and changing the industry to face its constant challenges and trends. Marketing is now entirely dependent on technology. This rapid market evolution is, however, causing an increased skills gap within the marketing technology niche.
Why? To put it simply, a marketing technologist takes care of marketing strategies on a more thorough level. From spotting market needs and introducing solutions to tracking marketing efforts and ensuring full technological integration throughout the entire process.
This being said, marketing technologists commonly have an IT or business development background that helps them tackle issues regular marketers aren't yet accustomed to.
While strong technical skills are an inherent demand for this emerging role, this does not mean all marketers in the future will be known as technologists. Today's email, ads, content, and other specific marketing duties will remain, but a digital marketing technologist fits in your team as a liaison among them.
The marketing technology landscape is growing each year, with 2020 seeing a growth of 13.6% that accounts for a total of 8,000 MarTech solutions currently on the market. With the MarTech industry estimated at 121.5bn USD, there's only one role that's here to stay to solve the puzzling demands.
So what is a marketing technologist?
Let's have a thorough look at its implications and what other marketing technologists share on their experience.
What does a marketing technologist do?
The creative vs, analytical marketing debate is no longer valid with the rise of this new MarTech role. Although independent creative and analytical roles are not going away any time soon, marketing technologists find their way in the best teams through their ability to reunite both creative and tech knowledge skills.
Thanks to their adaptability, you'll see them working full-time jobs in diverse industries and settings, including SaaS companies, corporate environments, and marketing and consulting agencies.
So how does a marketing technologist distinguish itself among the other marketing jobs?
Marketing technologists ensure that the strategies they adopt are adjacent to the general business goals a company might have. They go beyond their own teams to collaborate with other tech professionals within their organization when it comes to choosing and implementing appropriate software vendors.
They are also reliable contributors to the development of business strategies as their role extends outside of the pure marketing realm. All this being said, you're probably seeing marketers with similar roles in management positions already. The field is still not well-defined so you'll see MarTech specialists under role names such as Marketing Analyst, Marketing Innovator, Marketing Technician, VP of Marketing Technology, Chief Marketing Officer, or Director of Marketing Operations.
To better understand how a marketing technologist thinks and acts, let's take the following common question:
What is our conversion rate?
The chief marketing technologist comes in and transforms this question into:
What data do we need to measure our conversion rate?
A marketing technologist will look at all data available to conclude what the conversion rate is but they'll also take all influential factors and KPIs into consideration. They thoroughly analyze all resources, tools, and data sources available before giving an answer. This way, they'll offer an accurate measurement of the conversion rate, providing any other secondary facts that might influence the final business goals that lie behind the initial What is our conversion rate? question.
We analyzed over 200 job description from Glassdoor, LinkedIn, and Indeed to see what the most common day-to-day responsibilities for this role are:
Build and maintain a collaborative relationship with stakeholders, clients, partner agencies, and vendors
Work with partners and colleagues from other teams like strategy, development, or user experience
Develop expertise in web platforms like content management systems or email service providers
Continuously define and refine processes and best practices
Offer training and support for the marketing team when it comes to implementing the company's technology
Develop new integrations for the existing marketing technology stack
Keep track of data quality within marketing technology products and create quarterly reports to show their impact
Analyze and put together all the business requirements that can motivate a marketing technology decision
Keep up with technology innovation and industry changes
Handle the technical reviews of marketing technology products
Manage the digital marketing technology budget and negotiate future terms for new software purchases
Make use of MarTech solutions to increase demand generation and customer acquisition effectiveness
Act as the senior administrator for all marketing technology products
Make actionable recommendations consistent with clients digital marketing goals and KPIs
Create audiences based on a data-driven approach to support program consistency and effectiveness throughout the implementation process
Develop business cases to aid future marketing plans, projects, and budget requests
The challenge of this new role is filling in the marketing technologist skills gap. Having different types of marketing technologists on a team to cover the distinct requirements you'll have seems to be the only solution if you're looking for a complete list of skills for your specific goals.
The next two marketing technologist persona profiles will show you where the clear contrasts lie and help you decide which type of MarTech expert is right for your team. Keep in mind there are more types and hybrid roles you can create yourself to focus on technology, operations, branding, marketing efforts, reporting, content, email, etc.
The data-oriented marketing technologist
Main goal
Diving deep into the infrastructure to make use of all potential data that can be used for both marketing and customer intelligence.
Common tasks and duties
Maintaining clear and qualitative data through all databases including the CRM system
Analyzing where data is getting lost in current marketing technology programs
Using real facts to understand how a person interacts with a website, newsletter, marketing campaign, blog post, etc.
Keeping track of marketing automation
Recommending better [if existent] MarTech solutions to current problems an organization is dealing with
The operations guru marketing technologist
Main goal
Improving workflows, reporting, and tech stack use throughout all marketing departments to aid marketing efforts.
Common tasks and duties
Review and improve all current marketing processes based on actionable data
Initiate new growth opportunities and technology implementation across different departments
Decide on an appropriate budget for the marketing technology tool stack
Train non-tech marketers to appropriately use the tools and apps that are available
Discover better ways to report upon existing data and make accurate predictions
What skills does a marketing technologist need
Depending on the gaps a marketing technologist will fill, the skills will vary. Strong working knowledge of software development might not be necessary if you've already got the people to take care of this within your team. Instead, you'll want to focus on finding a true creative or someone who can effortlessly bring all business matters together.
On the opposite side, you might need a tech-oriented professional to lead your marketing plan and instruct your non-technical marketers on using better platforms and crafting better strategies. After all, the goal is to create a wholesome customer experience where the digital marketing technologist's core role is reimagining current campaigns and buyer journeys so they embody both creative and technical aspects.
To see what points of your past marketing strategies are lacking, have a look at your past reports. If prospects enjoy your messaging and branding but you're not getting to as many as you want due to poor communication patterns, that's a sign you might need a marketing technologist on your team to bring both sides together.
Here's a complete list of marketing technologist skills to look for:
Experience in building digital platforms
Knowledge and experience of web architecture +ability to read and understand HTML, CSS, and JavaScript
Working knowledge of varied technology platforms like content management systems, marketing automation tools, or email service providers
Teamwork and strong communication skills
Attention to detail and problem-solving capabilities
Critical and research-oriented thinking
Ability to manage multiple projects and teams simultaneously
Self-starter mentality who can adapt in a fast-paced environment
Creativity and innovative thinking that's oriented towards keeping up with trends
Strong time and project management skills
Ability to motivate, train, and manage others
Note: Your requirements might be different from those above. Feel free to select only the ones you deem necessary for your business and add on complementary roles and skills you expect from a professional that will take care of these duties.
All in all, a marketing technologist is responsible for understanding customer needs and translating these into actionable solutions with the help of marketing technology platforms. By having a look at existing insights and gradually gaining more information on a company's ideal clients, they'll be able to both craft strategies that help you reach your general goals and teach others to do this.
9 marketing technologists answer the most pressing questions on their role
We reached out to 9 marketing technologists who already have experienced the potential challenges of this role to get their feedback and advice.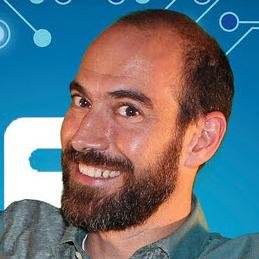 Mark Korey, Principal Marketing Technologist
Describe what your marketing funnel looks like.
As a B2B selling enterprise solutions, our funnel boils down to:
Brand – get in front of future prospects
Demand – get prospects to identify themselves & request more info
Engagement – get prospects & existing customers to "continue the conversation" whether it be talking with Sales, taking a training course, or consuming + interacting with additional digital content across channels.
What's your MarTech stack and how do you determine its health?
Our MarTech stack is a best-of-breed approach. We are not "all-in" with any particular vendor, so integration capabilities of both the solutions we license and our staff is critical. We don't have a metric or anything like that. It's more about maintaining an evolving inventory of MarTech licensed, installed, and integrated. With marketing offices in ~50 different countries, it's a challenge to corral urges to find something shiny and new when something in our current stack already meets the need.
If there's one thing you would change about your role, what would that be?
It's a fun and challenging role. If I could change one thing I'd want more support—specifically more staff to research and handle support issues. This way, I'll be able to devote more time to our long-term vision.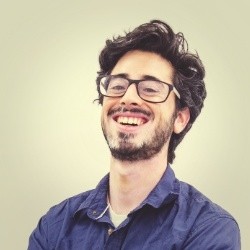 Tomas Moheban, Marketing Technologist @Luminati.io
Describe what your marketing funnel looks like.
Our marketing funnel is broken down into the following sections:
Website visitors who have become subscribers (signup to a webinar, event, submitted a contact form, or signed up for some sort of benefit)
Contacts who signed up for a CP (our product)
Marketing Qualified Leads (who have verified their email and reached the CP)
Sales Qualified leads (who have added a payment method)
Opportunity stage (those who have sent a successful request via our network)
Customer (anyone who has made a deposit of $20 and above)
What's your MarTech stack and how do you determine its health?
Like most marketing teams (I hope) we use all major paid ad platforms, Google Analytics and Google Tag Manager, Google search console, Hubspot, HotJar, lead data enrichment tools, email verification tools, SEO keyword position monitoring tools, SEMrush and Ahrefs and more.
My goal is to give the marketing team the necessary tools and data points to better understand, test, and optimize all of the marketing efforts across the board, and create a holistic '1 source of truth' that will support in systematically improve conversion rates and ROAS via technologic innovation.
If there's one thing you would change about your role, what would that be?
I think the role has not been promoted enough. At the moment there isn't enough understanding of the marketing technologies domain, even among marketers. I believe greater education around the role and the value/impact it brings (directly and non directly to the total revenue generated from marketing efforts and spend), will result in overall greater awareness and resources throughout companies.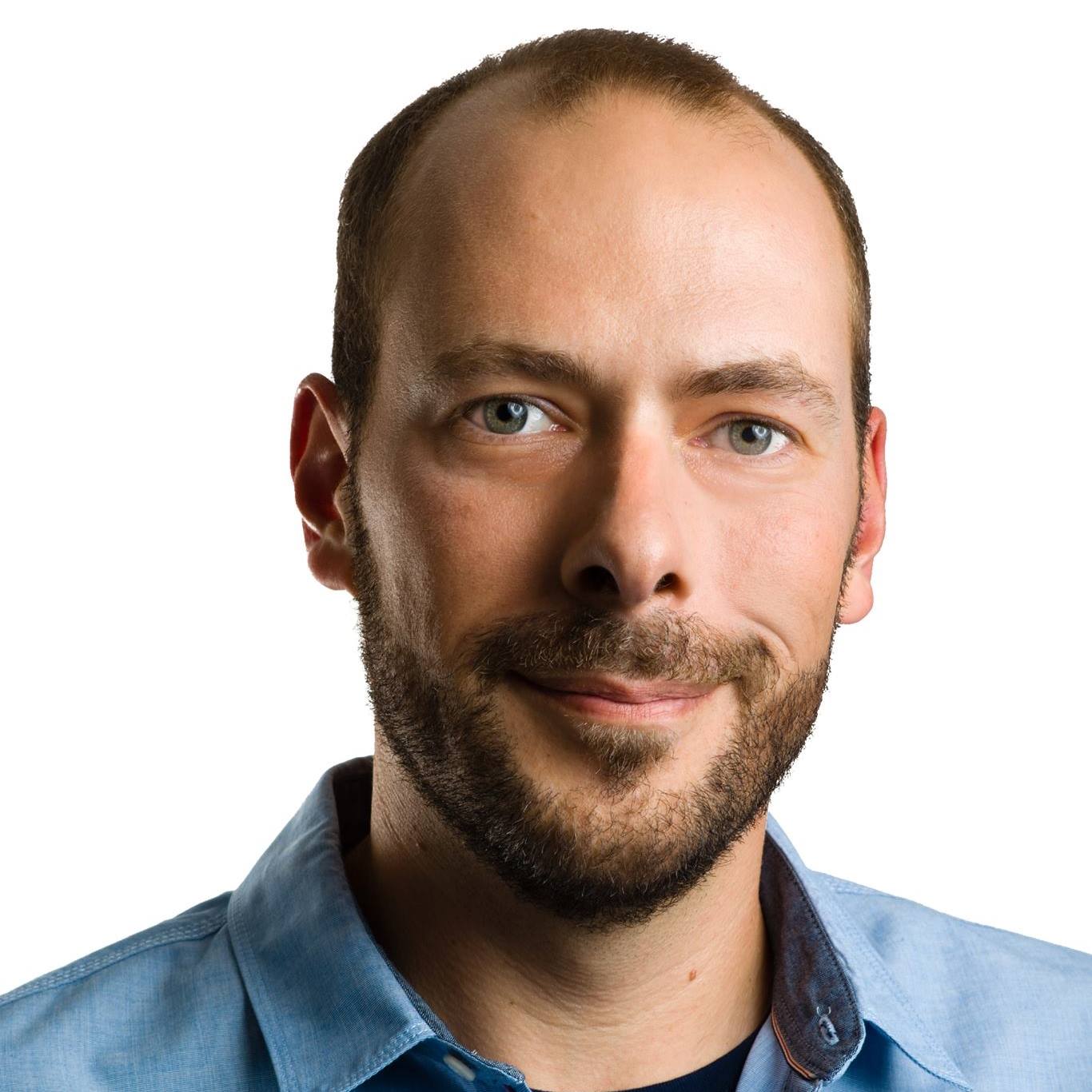 Describe what your marketing funnel looks like.
We usually post 3 to 5 posts per week and we try to make all of them count. That's why we also invest a lot in refreshing content. This keeps our posts up to date with the latest statistics and Facebook advertising tactics.
From there we have many entry points into lead generation. Ebooks, webinars, and code as content. Over time we built free tools that deliver a lot of value to our users and are also our top-performing lead magnets. Past webinars are available as recording and gated content too. Then we have both a weekly newsletter and a series of emails to get leads to convert in a free trial. We'll use another sequence to convert them into customers.
Once they become customers, the last step of the funnel is bringing them into our private community on Facebook. This is a great place for them to share tactics and talk with the team. The community has proven to be extremely effective both for retention and for finding true ambassadors for our product. We even hired some of the members of the group and got them to join our team for the long run!
What's your MarTech stack and how do you determine its health?
Our stack Is composed of HubSpot, WordPress, Google Analytics and the Search Console, SEMrush, Hootsuite for social of course, and Trello here and there. We also use a lot of custom coded apps for lead generation popups.
If there's one thing you would change about your role, what would that be?
For sure the thing I miss the most is the operational side of things. As GM for AdEspresso (within Hootsuite) and previously as CEO, my day to day job is mainly to enable other people to get things done by giving them all my expertise and setting the vision. I miss the early days when I was more involved in actually DOING a lot of stuff myself like running marketing experiments, writing blog posts, and so on.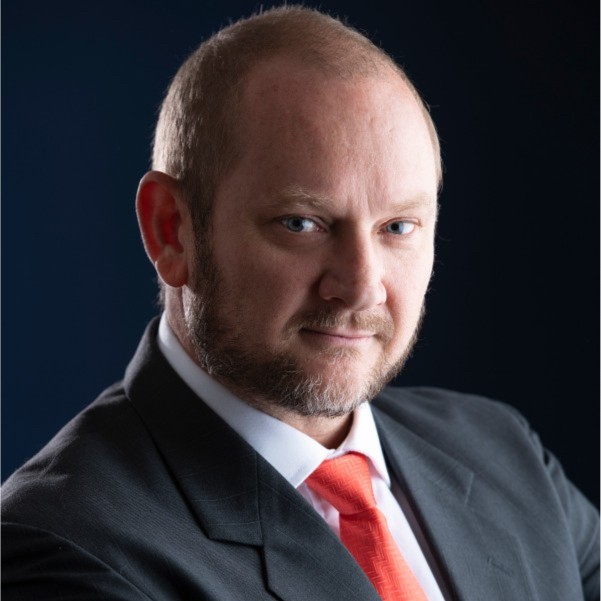 Describe what your marketing funnel looks like.
Our marketing funnel consists of a combination of paid and earned media. We have created a series of interactions to build trust via content that is easy to digest and implement. We've also created a brand awareness process via various paid media channels.
Then, we track visitors and provide them with free-of-charge assistance they can easily implement to generate results almost instantly. This is followed by a series of automated emails and paid media efforts to bring them in for a free consultation before they move on to our sales process.
What's your MarTech stack and how do you determine its health?
We currently use all of the Google tracking tools and Facebook apps. We combine these with Keap for automation and tracking. We also determine the health of our efforts based on goal alignment and KPIs we track to determine engagement and conversions.
Our initial assessment of the health of our MarTech stack is based on key performance indicators that showed us which pages were consumed and how much time people spent on the subject. We then track our secondary KPIs to see if the intent matches the offering. At the third stage, we dig into local data to understand the local market trend as opposed to the overall market one.
If there's one thing you would change about your role, what would that be?
There is not much I would change about my role as I love the insights I get by digging into data. Seeing the improvement in metrics for my customers is very satisfying and keeps me motivated.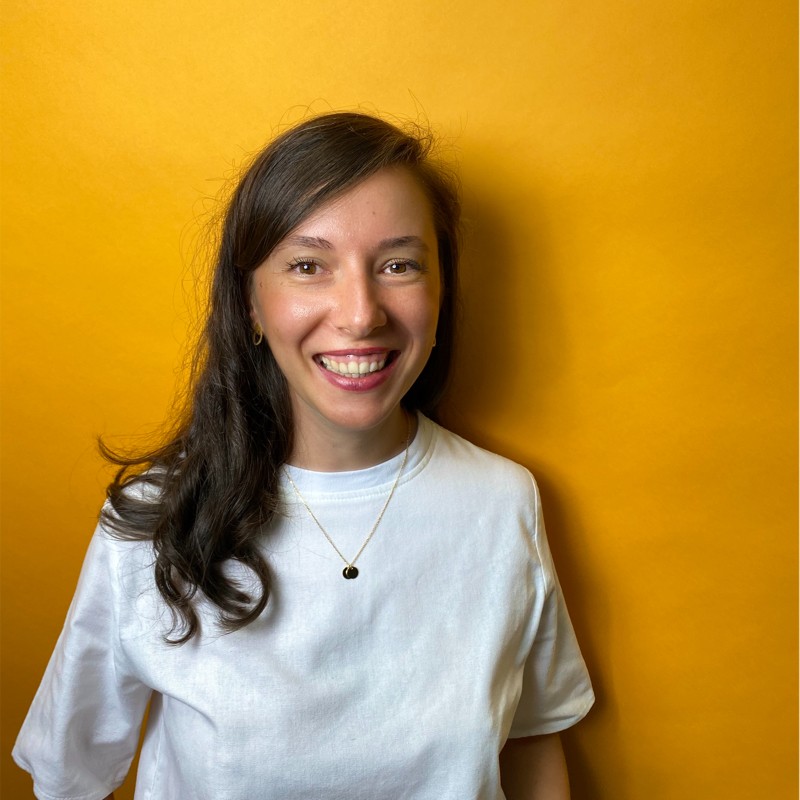 Describe what your marketing funnel looks like.
To create awareness every month, we create blog articles and co-branded studies based on our internal data, videos, infographics, ebooks, podcasts, branded ads, and participating as podcast guests or writing for other publishers.
We created a targeted series of how-to articles where we describe the benefits of using Socialinsider as a social media analytics tool and how digital agencies can streamline their reporting process through it. Every month, we host a live webinar to announce the latest features and talk directly with those who want to try out our software.
Another thing we do is that after five seconds of scrolling the landing page, we run a message with this question: 'I'm curious, can you tell me what you're trying to solve with Socialinsider?'. This helps us define the user intent and decide if we're dealing with a qualified lead or not.
Once the website visitors subscribe to our app and start a 14-day trial, they can book a product demo with a founder. Based on their actions, they receive tailored emails from us.
They can always chat with the founders via our in-app messenger, ask questions, or require new features. The technical backlog is updated every two weeks. Every month our clients get an email with the latest product updates so they can use them in real-time.
What's your MarTech stack and how do you determine its health?
Usually, I use this breakdown when it comes to adding new tools for our marketing department: attract, engage, and analyze and optimize. For each category, we have the following tools:
Attract: Planable, Ahrefs, Zoom, Buzzsprout
Engage: Intercom, Sendgrid, Headway, Filmora, Slack, Adobe Suite, Canva, Bannersnack
Analyze and optimize: Socialinsider, Google Analytics, Hotjar, Google Meet, Calendly
Before adding a new tool to our toolbox, I make sure we are truly ready to leverage it and check there's no other tool with that capability.
If there's one thing you would change about your role, what would that be?
I wouldn't change anything. My position is a bridge between marketing and development. My exact role is to translate the product features into benefits to our customers and increase the features' adoption rate.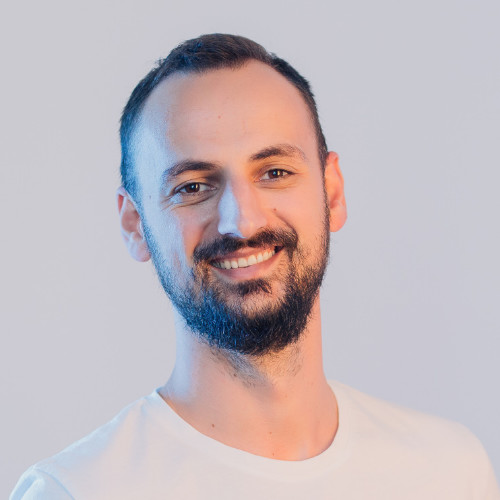 Robert Katai, Content and Communication Manager @Bannersnack
Describe what your marketing funnel looks like.
Our marketing funnel is like a living organism; it constantly evolves as we analyze and test new ways to promote our brand and make conversions.
We appreciate and respect the traditional marketing funnel we all know. We have also loved the 'Marketing Flywheel' that Rand Fishkin from Sparktoro proposes. At this time, I believe our marketing funnel is situated somewhere between these two examples.
We aim to evolve from the classic, linear approach of the traditional marketing funnel towards a circular approach that helps us get better every day.
What's your MarTech stack and how do you determine its health?
One of the tools I use most is, of course, Bannersnack. It's great because it's not just a graphic design tool, it also focuses on offering collaboration and productivity tools to help teams work together.
With Photoshop integration, Bannersnack became a PSD editor that can be used to simplify the design workflow and boost the team's productivity. The Banner Generator is another feature that helps optimize the workflow by automatically resizing designs with a few clicks.
These tools can completely change the marketing team's workflow and help them achieve more in less time. And that's just what we all want, right?
If there's one thing you would change about your role, what would that be?
I wouldn't change a thing, really! I am so privileged and blessed to be in a role that I truly love, and I wouldn't change anything about it.
The Content and Communication Manager role allows me to work closely with the content marketing team, create and share our content and campaigns.
This role also helps me stay connected, feel the industry's pulse, anticipate the next trends, and share them with our team. If I had to choose an ideal role for me, it would be a cross-disciplinary role between product and branding, but with a content flavor.
I see myself as having a product marketer's brain, a brand manager's heart, and a content marketer's soul. I know it may sound weird, but that's how my ideal role looks. Of course, this role doesn't exist yet, but who knows what the future holds?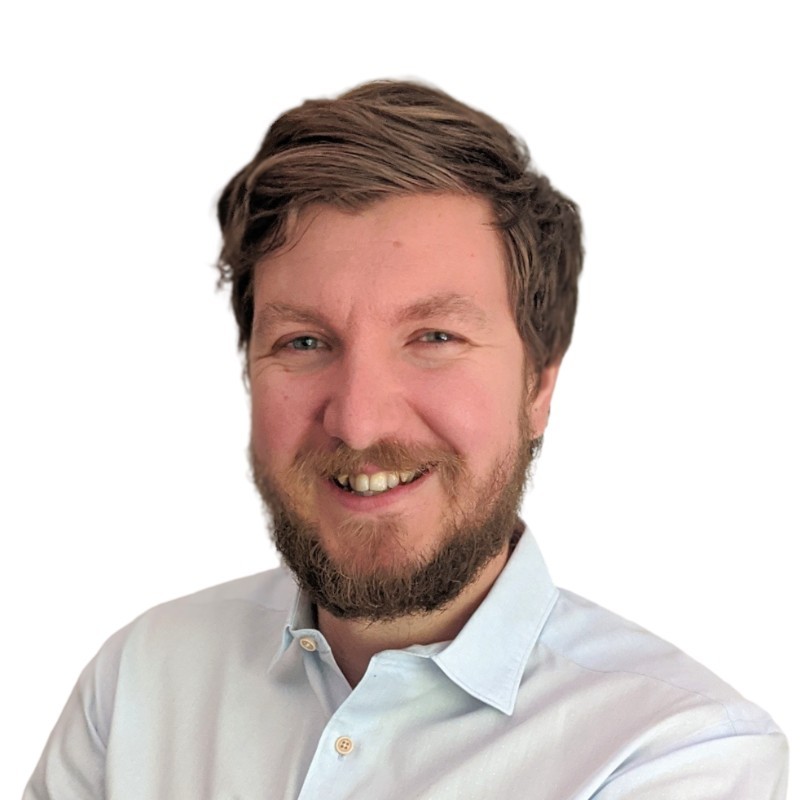 Titus Capilnean, Director of Corporate Marketing @Appen
Describe what your marketing funnel looks like.
We have two marketing funnels, one for the supply side, one for the demand side. The supply-side funnel is focused on providing work opportunities for our over one million crowd workers in real-time. For the demand side, we're a pretty standard B2B Sales-driven organization with two main funnel paths – outbound sales and inbound leads. Leads then turn to MQLs, then to Sales accepted leads, then to Opportunities, which close won or lost.
We have a healthy mix of organic, direct, DemandGen-driven, and event-driven lead channels. We provide content for all stages of the
funnel on our website. We're active in the PR space, post regularly on social media, and provide thought leadership with partners and media. Per our publicly available documents on the stock market, we do see a lot of business come from our recurring business with our customers, another part of the funnel after opportunities are closed-won.
What's your MarTech stack and how do you determine its health?
You can probably tell most of our tech stack by the number of cookies and tracking codes on our website. I'll just highlight the ones I think are the most interesting, but note that I don't manage all of these directly:
Google Analytics – We track the right UTMs and the traffic that comes in, filter B2B and B2C traffic while looking for anomalies and spikes. Here we also measure inbound lead conversions for our content.
Marketo – Email open rates, deliverability, conversions, Lead to MQL.
Google, Twitter, Facebook, Linkedin native ad platforms – CTR, CPC, CPM, CPA, CTR
Salesforce – We check if the right data gets passed in from marketing channels.
Brightfunnel – We track revenue and pipeline attribution, making sure that what we see in GA and Marketo gets properly attributed.
Woopra – We track the end-to-end funnel journeys to uncover the most impactful conversion paths, brand impact, and PR impact.
If there's one thing you would change about your role, what would that be?
I would partner with a data engineer to connect and streamline all of these data sources. One of the biggest challenges in marketing is unifying all the signals from tools that are part of the stack and don't always fully talk to each other. Even if Salesforce is your source of truth, you might be missing critical information points on what truly influenced a prospect to go from cold/warm lead to
opportunity, and to revenue. There is a massive opportunity to add AI to the marketing process, but the journey to get there relies on a single source of truth for data. Much of day to day decisions still rely on organizational knowledge, individual experience, and consultants or agencies.
While this works to a certain extent, as we add more data signals, it becomes harder and harder to process all this information and build replicable playbooks. With unified data sources and machine learning models, this becomes easier, automating targeting, content, email timing, drip sequences, SDR nudges, ABM, and more. I think the future of marketing belongs to people who can act like Product Managers, rather than traditional marketers.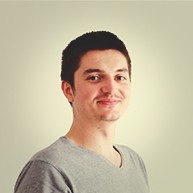 Describe what your marketing funnel looks like.
Our marketing funnel is the typical B2B end-to-end funnel. We are starting from visits, responses, leads, opportunities, and revenue.
My vision is that a funnel shouldn't be a generic visualization; instead, it must help answer business questions that serve the bottom line. A good example is what we consider funnel for Account-Based Marketing. The focus is not on visits or responses but instead on how many of the total target accounts we reached.
The way I build a funnel depends on the request. We should start with the standard funnel, but I'm building mini-funnels within each area of the funnel. For example, in the awareness stage, I want to understand what happens between the start of the visit and the generated response.
What's your MarTech stack and how do you determine its health?
After I discovered marketing automation, I was sharing my enthusiasm with a programmer friend. I was talking about how many possibilities we have leveraging the MarTech stack. His reply was eye-opening and straightforward: Have you ever seen automation that didn't crash?
The truth is that most of the marketing stacks have gaps, and some fail. So I've developed a more quantitative way to determine health: I talk with the people who execute campaigns to learn if they understand what is happening under the hood, at least at a macro level.
They need to know the limitations of the stack. This makes it easier to explain data quality issues, why it takes time to fix, and how they can continue to work within that context.
If there's one thing you would change about your role, what would that be?
As marketing data analytics, we are usually in a great position to earn a seat at the leadership table. So pushing some workstreams might happen this way.
The one thing I would still change is the mindset. Data analysts' job is to solve a problem. We can fall into a trap easily, where we start to believe that data can provide the absolute truth. This is false.
Data analytics, especially marketing analytics, is not accounting. The numbers, sometimes, are a bit fuzzy. Jeff Bezos said that when the anecdotes and the data disagree, the anecdotes are usually right.
So we need to stop looking at the data and imagine it is the absolute truth. We are working with human behaviors, so the numbers could be fuzzy sometimes.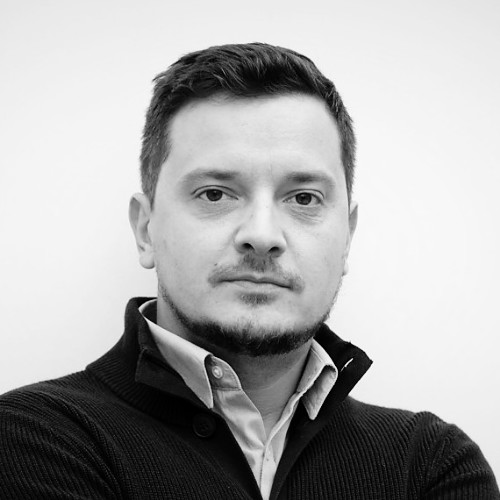 Vlad Ionescu, CMO @Tokinomo
Describe what your marketing funnel looks like.
The devil is in the details and perfect, 10X execution, constant across all channels. We have embraced HubSpot's inbound marketing approach and rely on creating useful content for our customers and partners. Our main traffic sources are organic and social media.
Our solution provides amazing product visibility for consumer goods in brick-and-mortar stores. It's visually appealing so we create a lot of videos and share them extensively on our social profiles.
We have also automated most of our outreach initiatives and leads come in from multiple sources and are being channeled to our SDRs and sales. The brands love Tokinomo robots and we've started spinning our flywheel. It goes like this: we write blogs, case studies, and video content. We then share them on social media so more customers and partners find out about us. They share ( internally within their companies and externally on social media) our content, we get more awareness and inquiries, land and close more deals, and do more campaigns. In turn, that helps us create more content and case studies.
What's your MarTech stack and how do you determine its health?
We use HubSpot for CMS, CRM, email, and marketing automation. The challenge we have right now, due to our yearly subscription plans, revolves around invoicing and accounting. This is because of our HaaS/RaaS model (Hardware as a Service or Robots as a Service), and it gets more complicated when we need to factor in producing and tracking the robots.
But for our MarTech, it's pretty simple. On top of HubSpot, we do some PPC, paid social, and use other growth-hacking tools for social media automation like SocialBee.io. At this stage, my opinion is that growth comes more from the people than from the tech.
If there's one thing you would change about your role, what would that be?
We provide in-store marketing and in-store advertising robots to consumer goods global brands such as J&J, P&G, Nestle, Diageo, etc.
It's a pleasure to work for the trade marketing industry. I can't think of something I would change about the role. Working in an early-stage startup is thrilling. You go through constant ups and downs but it's never boring.
Tools for marketing technologists
In 2020 alone, companies raised their marketing technology spending by a whopping 41% and the current digital marketing technologist landscape looks like this: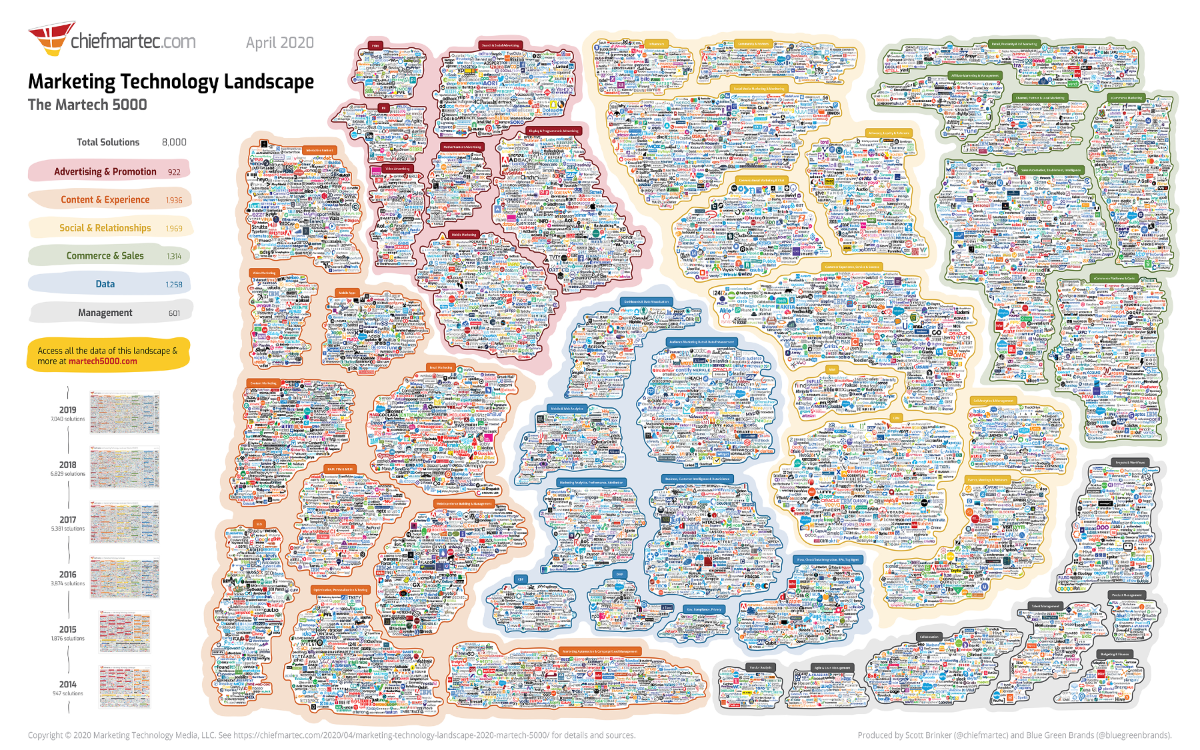 With so many choices already in use, the biggest challenge of marketing technologists is changing how marketers use these tools. They need to understand every facet of an application and harness its complete power to develop better marketing strategies. Beyond this, they have the final say when it comes to switching to a new tool and establishing a defined budget for the MarTech stack.
With thousands of options to choose from, we've curated the best five options for each of the core categories based on the value their features can bring for a marketing technologist.
Email marketing
Mailchimp
Aweber
Campaign Monitor
SendGrid
ActiveCampaign
Social media
Buffer
Hootsuite
BuzzSumo
Sprout Social
Loomly
Analytics
Google Analytics
KISSmetrics
MorphL
Mixpanel
Ahrefs
Customer relationship management
Salesforce
HubSpot
Zoho
Pipedrive
Insightly
Collaboration and project management
Trello
Slack
Evernote
Asana
Jira
Sales automation and enablement
Nimble
Leadfeeder
Clearbit
Chili Piper
Hunter
Ecommerce marketing
SAP
AdRoll
Beeketing
RetentionGrid
Oracle
Mobile marketing
AppsFlyer
CallFire
Insider
Attentive
Birdeye
Interactive content
Adobe
Woorise
SurveyMonkey
Interact Quiz Maker
Typeform
Web experience management
WordPress
Medium
Wix
Blogger
OneSignal
Marketing data enhancement
LeadGenius
Lusha
Datanyze
Google Trends
InsideView
Testing and optimization
UserTesting
Accenture
Improvely
Qubit
SmartBear
Data visualization
Tableau
Sisense
ChartBlocks
Datawrapper
Google Charts
AI & ML enablement
MorphL
Amazon AWS Personalize
Google Recommendations AI
Microsoft Azure Personalizer
BigML
Among all tools, artificial intelligence apps stand out in particular. The global AI software market is expected to grow by 51% every single year as AI features and algorithms find their way in all of the other categories. From using past data to make predictions and making product recommendations based on a user's searches and interests, such functionalities are now a requirement many vendors are pushing forward to innovate their market.
Beyond this, machine learning and data science tools such as MorphL, SAP, or Microsoft Power BI are becoming a staple of any marketing technology stack. This is due to their ability to spot data trends and converting their every facet for a complete understanding of every business aspect.
At MorphL we empower marketing technologists and developers to succeed through intelligent use of data. You can bookmark this guide to serve as your leading informer when hiring your first marketing technologist.
Don't forget to grab your free copy of our AI for Marketers Playbook to help see how you can make AI work in your specific context to improve customer relationships across channels and devices with no overhead.