When you're building a startup, no two days are alike.
But in spite of all this diversity and rush of experiences, some things make you pause. For us it was finding out we've been accepted into Techstars!
Going through an accelerator is one of the most enriching experiences you can have as a startup founder. We know this because we've been through accelerators before. This time, however, it's different.
When things line up beyond expectations
Techstars is such a massive network and such an intense program that it makes us both incredibly excited and a tiny bit scared, if we're being honest (as we always try to be).
What's more, their mantra is "We #GiveFirst". This is incredibly important for us because we've been living under this mantra for many years through our constant involvement in the tech community. In fact, we continue to do so to the best of our abilities. However, when people asked us why we do what we do, we were never able to articulate it as clearly as the Techstars team does:
"Give first means being willing to help other people without any expectation of return. It's not altruism, you do expect to get something back but you just don't know when, from whom, in what consideration or over what time period."
#GiveFirst is one of our core values at MorphL and the reason we started it as an open-source project in 2018. This match between our values and Techstars' is one more reason to give the program our very best.
Accelerating growth – our way
We've been building MorphL for almost 2 years now and the opportunity to work with the incredible mentors from Techstars Montréal AI couldn't have come at a better time!
We're ready to pour even more work into the product, into building our expertise so we can be better partners to our customers. We're eager to consolidate our experience as founders, so we can be better leaders for our team. Most of all, we're excited to connect with people and opportunities, always looking to reciprocate and share what we learn.
Being the first Romanian startup that joins Techstars Montréal AI is a privilege, especially given the ecosystem's rich background in AI research. As part of the second cohort in Montreal, we're picking up where founders from the US, UK, Israel, Chile, and Canada left off last year.
Moreover, we're also joining the Techstars network that Romanian startups such as TypingDNA, MEDIjobs, NiftyLearning, Appsulate and Planable are already part of.
For 13 weeks, me (Ciprian, co-founder & CEO) and Alexandra (co-founder & CTO) will be in Montréal, soaking in the knowledge and applying it fast and meticulously, which, coincidentally, is the AI way.

At the beginning of December, we'll wrap up the program with Demo Day and, I'm fairly certain, with an upgraded, broader vision of what we can achieve with the MorphL team.
We can't help but resonate with Bruno Morency, Managing Director at Techstars Montréal AI, when he says that:
"AI is not an industry: it's a technology that will profoundly influence and change all industries. Hence, what we look for in companies is not specific sectors of interest, but ideas with the potential to truly change a given industry."
Our goal is to solve real issues for companies and explore possibilities to help humans thrive by using AI to improve how they work and how they make decisions. Our principles remain unchanged and so does our determination to pursue our vision of democratizing AI for the benefit of increasingly more customers.
We plan to share as much of our experience here, in Canada, as possible, while focusing on making the most of this incredible opportunity.
Whether you're a blog reader, a customer, a startup fan, or simply into AI, we'd like to say thank you for your energy and time! We hope to always provide something that helps you in your life.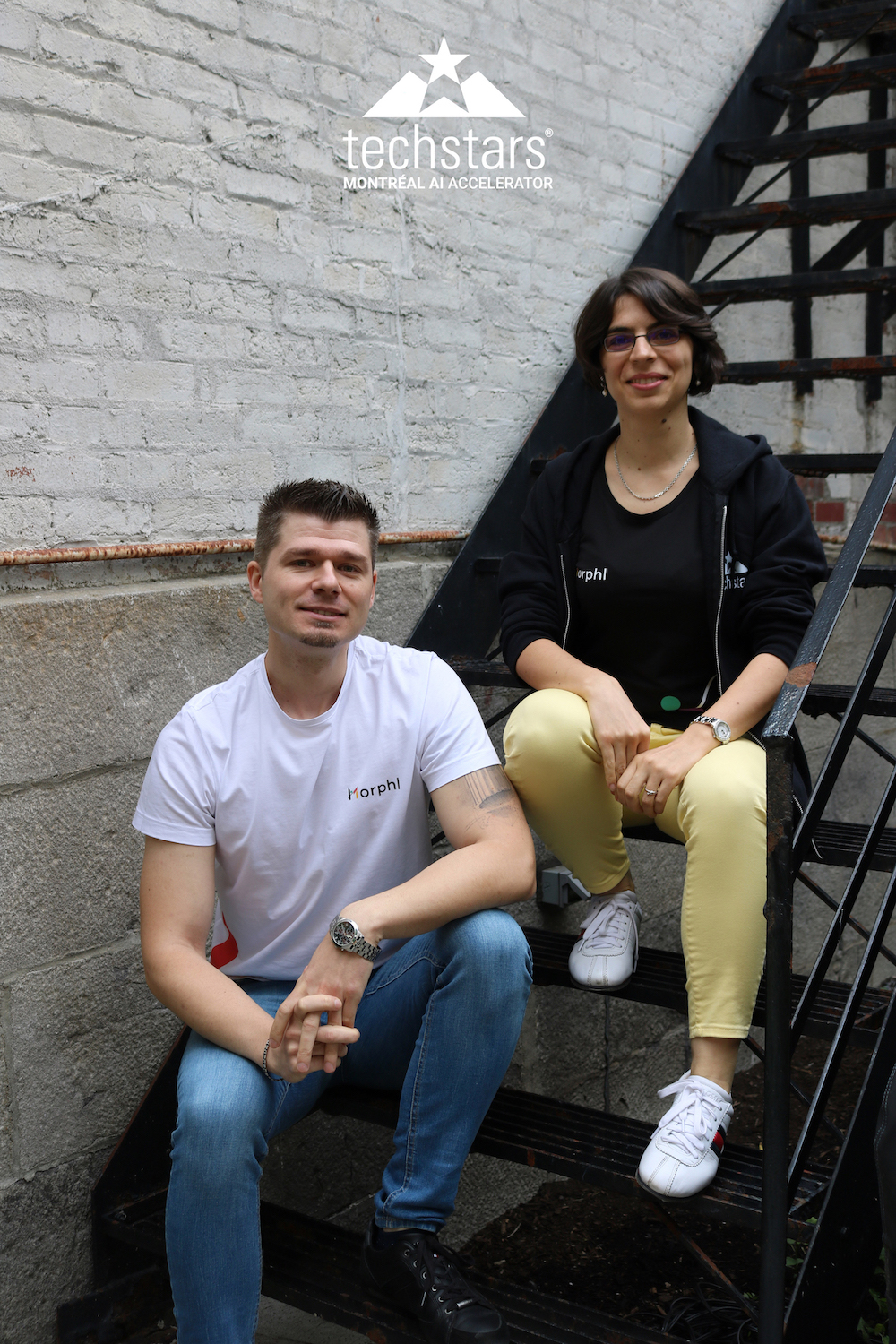 Ciprian & Alexandra, MorphL co-founders